To begin the discussion about the top 12 places to explore in Guwahati, the capital of Assam, we should have some little info that it is the embodiment of the true essence of North-east India. In other words, it is also a hub of many wonderful destinations which any tourist would love to explore. So, if you are planning your next trip to Guwahati, we are going to help you by listing the top 12 places to explore in Guwahati that you cannot miss. Here you go:
Places to explore in Guwahati
Kamakhya Temple
Among places to explore in Guwahati Kamakhya Temple is one of the most popular places to visit, dedicated to Devi Kamakhya, an incarnation of Shakti. In addition, this temple is one of the most important Hindu pilgrimage spots and a Shakti peeth among 51 Shakti peethas.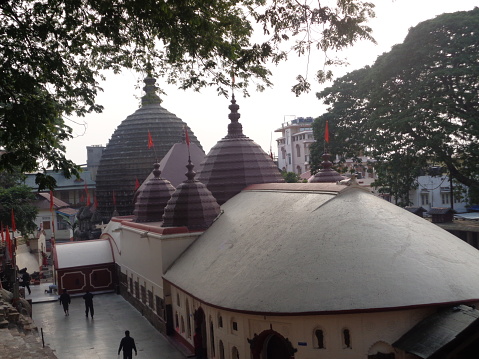 Umananda Temple
Umananda Temple is another important place of Guwahati dedicated to the Hindu god Shiva and it is situated on Peacock Island. And it is easily commutable. Moreover, it is located beside the Brahmaputra which provides another unique aspect of this place.
Pobitora Wildlife Sanctuary
Pobitora Wildlife Sanctuary is situated just 30 km away from Guwahati and is one of the best places to explore in Guwahati for wildlife. It is a well-known place for its rich biodiversity which draws the attention of a good amount of tourists. You can visit this sanctuary from 10 AM to 5 PM and explore various types of species which will give you a memorable experience.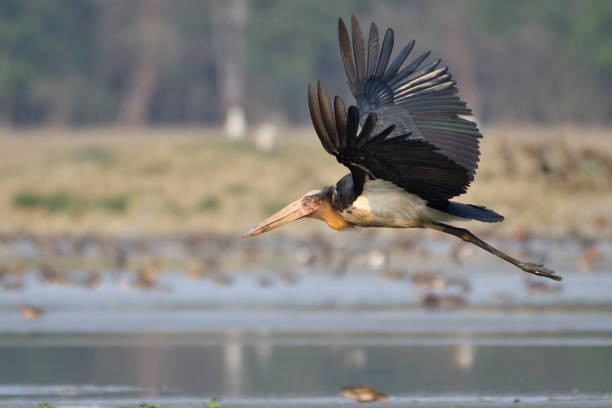 Alfresco Grand
The name Alfresco Grand comes first if you are looking for a romantic retreat in Guwahati. Firstly, it is a cruise service on the river Brahmaputra offering delicious cuisines and awesome sceneries. Secondly, not only food you can also have a taste of Northeast cultural performances onboard. However, we can assure you just go for once as it tops as the most visited place by couples in Guwahati.
Guwahati Zoo
Located in Hengrabari Reserved Forest, Guwahati zoo is easily commutable. Just by paying 10 rupees per ticket, you will have an amazing experience of exploring 1000 types of animals, birds, and so on. However, if you are a nature lover keep this place at the top of your list.
Navagraha Temple
Navagraha temple as the name refers is the temple of the nine celestial bodies of our galaxy. Moreover, it also has nine idols of Lord Shiva. This place is famous for its spiritual importance and is counted among the places to explore in Guwahati.
Kaziranga National Park
A trip to Guwahati is incomplete if you don't visit the very famous Kaziranga National Park. It is a UNESCO World Heritage Site and it is the home to a one-horned rhino. This place is famous for one-horned Indian rhinoceros, golden langur, Himalayan bear, and so on. We suggest that you should go for a morning safari to have the best experience of natural wonders. If possible try to come from November to February as it is the best time to visit this park. In short, this place must be on your list of places to explore in Guwahati.
Fancy Bazaar
Any place around the world remains unexplored or unknown if you don't experience the local life of that area. This goes the same in the case of Guwahati. And to explore the local life of Guwahati you must go to the local market known as the Fancy Bazaar in Guwahati. Very populated and always bustling and located at the center of the city. It is the central and biggest market of Guwahati. There are various kinds of shops starting from small to big. You can have local regional food there and shop for some amazing Assamese clothes.
Madan Kamdev
Madan Kamdev is a historical place, situated in Kamrup which is 25 km away from Guwahati. It is an archaeological site that dates back to the 10th century. However, if you are a history lover then this site will feed your choice. Moreover, there are ruins of this temple scattered here and there covering an area of nearly 500 meters.
Guwahati Planetarium
Guwahati Planetarium would prove to be a great place to visit if you are traveling with children. It will fulfill the list of places to explore in Guwahati. You will be amazed by exploring the exciting ways of presenting the universe in this planetarium. To have a better experience go early.
Dipor Bil
Dipor Bil is considered to be the largest lake in the Brahmaputra valley. It is a freshwater lake with stunning views. And it is the home to a huge number of various types of birds which gives it another level of importance. This lake is filled with the waters from the Vasishta and Kalamini rivers. However, to have a view of this place, you can go anytime as it is open for 24 hrs but the best time to visit is between October and March. So, plan your journey accordingly.
Assam State Museum
Assam State Museum is an ideal place to visit if you are interested in Assamese culture and want to have a close experience. The name itself suggests the purpose of this museum is to showcase the rich culture and history of Assam. This is one of the best places that tourists love to visit. The entry time is 10 am to 5 pm. and it showcases a large number of iconography and sculptures, architectural replicas, and so on.
(Travel Xamp is now on Telegram. Join our Telegram by clicking here to get all the travel hacks, destinations, blogs, and travel news for free!)