India is being the most affected country with the coronavirus. Some states still fighting with the coronavirus. Also, the lockdown is gradually being lifted, so you deserve a vacation. But remember that we are not totally free from the Covid, if you are planning a vacation, try to go someplace where the cases are relatively very low, and safety measures issued by the Tourism ministry are being followed. We have listed some places which have become corona free by not having any new cases. You can choose from our list of destinations to visit post-Covid.
Isolated beaches
The beach states welcoming travellers from all over. If isolated beaches are in your bucket list then India has several you can choose from. These beaches are less known and far from the hustle and bustle of the city. If you wish to visit a quiet and social distanced seaside experience, here's a list of tourist places in India for beach lovers.
Himachal Pradesh
Snow-clad peaks, breathtaking landscapes and unlimited adventure are what Himachal Pradesh makes the must-visit place. Whether it is an adventure holiday, family trip or a honeymoon trip, Himachal tourism never disappoint anyone. If you are planning a vacation in Himachal Pradesh, go ahead. It is among the Covid same places. Places to visit in Himachal Pradesh are Manali, Shimla, Dharamshala, Kasol, Spiti Valley, Dalhousie, Chitkul, Kasauli.
Those who enter the state from other places should have the Aarogya Setu application, should wear masks, wash hands frequently and maintain social distancing.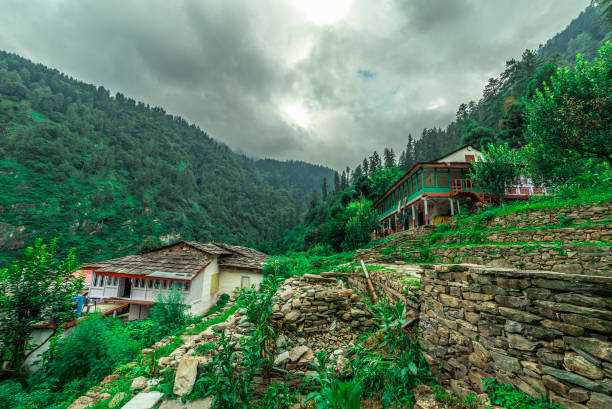 Atali, Rishikesh, Uttarakhand
Rishikesh is one of the best places to visit in India, especially for people seeking a calm and spiritual experience. In Atali, you can spend time in a relaxed all day and enjoy the lush greenery, go for adventure sports like wall climbing, yoga, mountain biking, kayaking, rafting, etc.
Before you arrive, you have to take the RT-PCR test, if you test negative then upload the test report on the official website of the state and registration on government is necessary before arrival.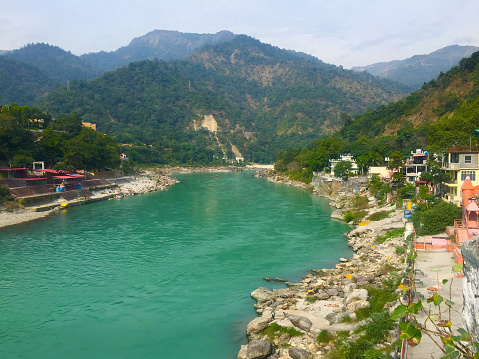 Lakshadweep
Lakshadweep is one of the only places which is not received a single coronavirus case confirmed till now. It is the efforts of authorities and locals which made it possible to minimize the effects of coronavirus. Lakshadweep is known for its exotic and sun-kissed beaches and lush green landscape. The person who loves nature is best for them to visit Lakshadweep.
Manipur
Manipur is one of the North-east states which have managed to defeat the deadly spread of coronavirus. With regular efforts, Manipur managed to keep its people safe and become one of the safest places in India to travel. Manipur is rich in culture and traditions, natural beauty and mouth-watering cuisines. Manipur is also known as a peace-loving state with the most welcoming people. People who have an interest in rich culture can visit Manipur.
Ladakh
Ladakh is a destination that would create an unforgettable experience in the minds of travellers. This is a land that satisfies young travellers who want to explore adventurous places and old people who want to relax and rejuvenate. The "Land of high passes" is the best way to describe Ladakh. Crystal clear skies, towering peaks, and breathtaking beauty are the top reasons why one should visit Ladakh and it is one of the safest places to visit during Covid. If travelling by air or road, travellers must hold an RT-PCR negative test report.
Things to do in Ladakh are Motorbiking, trekking, cycling, river rafting, camel and yak safari and places to visit in Ladakh are Pangong Tso, Thiksey Monastery, Khardung La pass, Markha Valley, Hemis National Park, Nubra Valley, Tso Moriri, Diskit Monastery.
Kashmir
Kashmir or people fondly say "Heaven on Earth", is a surreal place. This is the magical, heavenly place. It is famous for its breathtaking valleys, people travel to this beautiful paradise to witness the gushing waters, lush green meadows, and astoundingly high mountain ranges. f you are looking for a place to visit during Covid in India then we can say Kashmir is one of the places one can visit during Covid. Tag your loved ones along and have the blissful experience, and treat you with the most breathtaking landscapes in India. Places to visit in Kashmir are Baramulla, Lakhen, Ranjit Sagar Dam lake, Thaa Uparla. Things to do in Kashmir are Shikara ride, houseboat stays, Gondola cable car ride, golfing, savouring Kashmiri cuisine, shopping, pony ride, wildlife tour, heritage walk.
As per the Tourism ministry, the RT-PCR report is a must for travellers and also the government has advised travellers to book flightss if they have taken vaccination doses.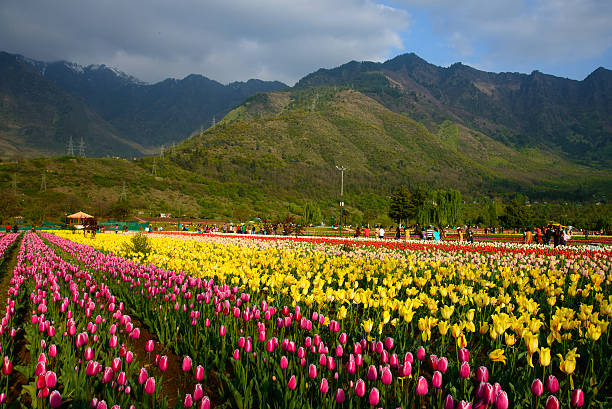 We know the ongoing pandemic is obstructed the travel plans of many tourists. With these safest places to visit right now, you can gratify your travel desire for sure. Please keep in mind all the COVID-19 guidelines and measures, take necessary precautions, keep the health of yours and your loved ones always in check and be the first priority.
(Travel Xamp is now on Telegram. Join our Telegram by clicking here to get all the travel hacks, destinations, blogs and travel news for free!)